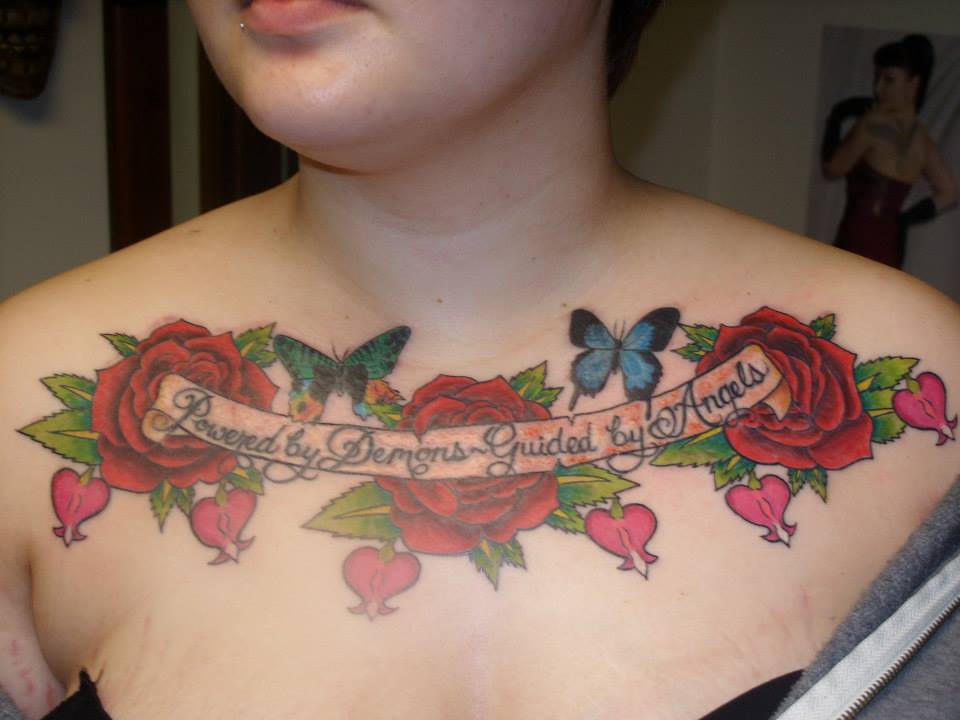 Where Can You Get a Tattoo Covered Up in Rome, NY?
Make an appointment at Inksanity Tattoo Studio
Are you the victim of a bad or homemade tattoo?

Do you have the name of your ex-girlfriend or ex-boyfriend on your arm?

Visit Inksanity Tattoo Studio to explore your options for a tattoo cover-up. Our artist knows how to take old designs and turn them into something newer and better. He'll create a custom solution for your tattoo troubles.

Our artist can:


Cover up your old, ugly ink.
Correct your fading or flawed tattoo.
Turn your design into something better.